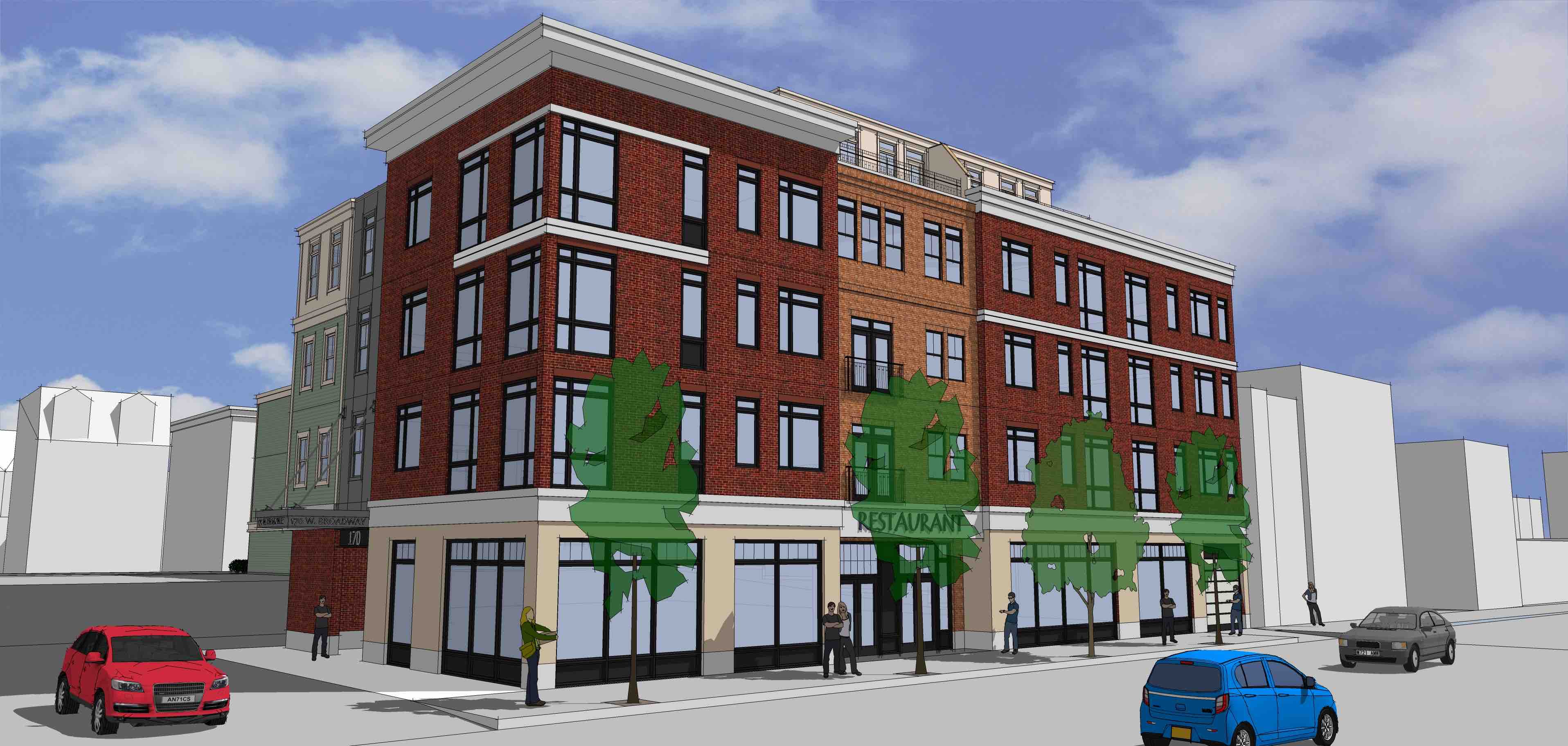 About 170 West Broadway
170 West Broadway, South Boston, Boston, MA
New-construction mixed-use building located in the heart of South Boston featuring 33 luxurious condominium residences now on sale and 5,170 square feet of ground-floor retail space fronting onto West Broadway now leasing. Residences at 170 West Broadway are now on sale, with the unprecedented opportunity to customize finishes. Residences include 16 one-bedrooms and 17 two-bedrooms; eight penthouse residences feature exclusive rooftop decks. All 170 West Broadway residences are graced with the latest modern amenities, including top-grade appliances and high ceilings throughout.
A private heated underground parking garage containing 39 vehicle spaces is located at 170 West Broadway. Four residences at 170 West Broadway are designated affordable. 170 West Broadway is four stories tall along West Broadway, with a fifth level comprised of a set-back penthouse. The penthouse level is 59 feet tall; along West Broadway, 170 West Broadway is 48 feet tall. 170 West Broadway's residential and retail components are set to further enliven and enhance West Broadway's fast-developing streetscape.
ARCHITECTS
Engineers
Design Consultants, Inc. and Veitas and Veitas
General Contractors
KEMS Construction Corporation
PROJECT INFORMATION
Dollar Volume         —      17,000,000
Square Feet           —      66,800
Sector                    —       Housing and/or Retail
Stories                    —      5
Height                     —      59 (Feet)
Start Date               —      Nov 01,2015
Completion Date   —       Jul 01, 2017